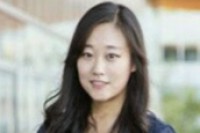 The winner of the December 2014 Odenza Marketing Group Volunteer Award is Ali Geum from Langley, BC. Ali graduates from RE Mountain Secondary School in 2015 and plans on attending the Queen's University and entering into the Bachelor of Commerce Undergraduate program.

Message from Recipient:
"I am truly thankful and grateful for this scholarship. I will be using this money to finance my education in university. I want to thank the Odenza Marketing Group for supporting my aspirations and allowing me to further explore and develop."